3M Recommendations for Abrasives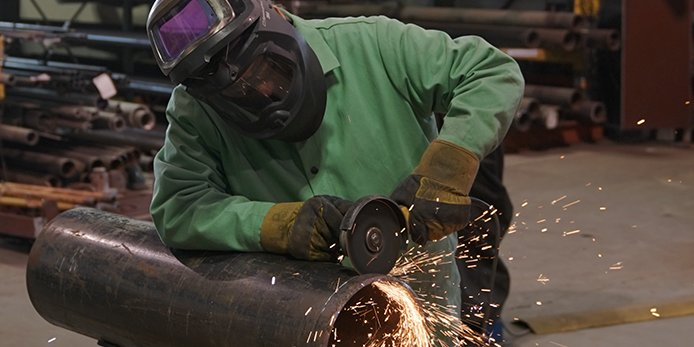 Ever wondered how to get the correct angle for cutting or what's the best tool for grinding steel? Metalworking can be complicated. So many tools, so many variables. Even the simplest of tools, like abrasives can come with overwhelming choices. You have different sizes, different materials, different applications and more.
At BlackHawk, we pride ourselves on the quality brands we carry. We know how important your work is to you and we want to make sure we do our part in equipping you with the best tools on the market. With that mission in mind, one of our most trusted brand partners is 3M. As a leader in tools for automotive, aerospace, construction, manufacturing and more, 3M produces an impressive line of metalworking abrasives.
If you're wondering what tools are the best for grinding, cutting and finishing we recommend 3M's high-performing line – 3M Advanced Series Abrasives. This sophisticated line was created for shop owners who want high-performance abrasives without the premium price.
Not sure which type of wheel to use? These abrasives are best suited for the following applications:
For more tips on which types of tools to use for grinding steel, see 3M's metal grinding page. The page offers practical advice such as what type of abrasives are best for heat-sensitive metals. You can also find information on getting the correct angle for grinding and what type of PPE should be worn during grinding projects.
BlackHawk Industrial is proud to offer top of the line brands like 3M Advances Series Abrasives which can be purchased right here on the BlackHawk site.
For any questions about 3M products or any other products sold by BlackHawk, give us a call. We're happy to help. Our mission is to provide innovative, value-added services and products that reduce our customer's total cost. Feel free to contact us for more information.
BlackHawk Industrial
1501 SW Expressway Drive
Broken Arrow, Oklahoma 74012
questions@bhid.com
Toll Free: 855-610-1001