Faster Production Time with 1-Pass Cutting
Faster Production Time with 1-Pass Cutting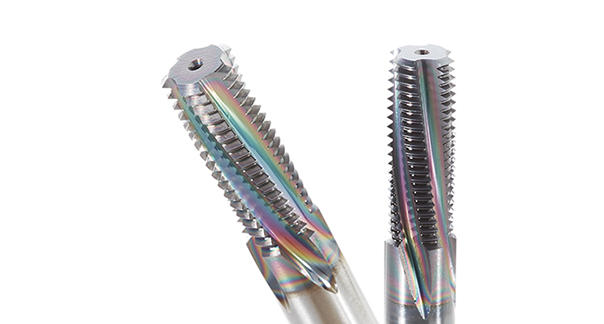 Time is money when it comes to machining. If you save time, you work faster. If you work faster, you produce more. Produce more, make more money – obviously. Here at BlackHawk, we know you're looking for quality tools that will make your work more efficient.
OSG recently introduced its A Brand line-up with a premium tool that should help speed up your production time. The company has designed the A Brand AT-1, a 1-pass threadmill that promises just that – superior threads made in just one pass. The 1-pass cutting reduces overall cutting time with increased tool stability, reduced deflection and no tool bending.
See the AT-1 in action: AT-1 One Pass Thread Mill video
AT-1 (1-pass) vs. Conventional Thread Mill (2-pass)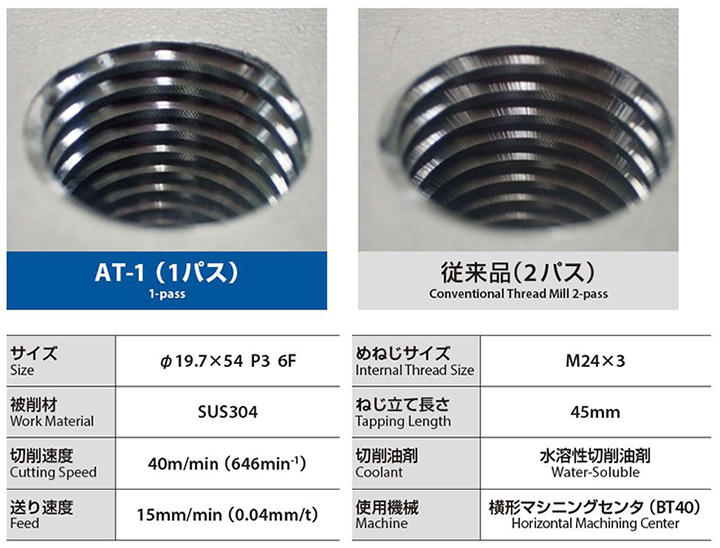 The AT-1 is designed with a left hand helix and starts cutting from the shank side, reducing deflection, preventing bending, thus allowing for 1-pass cutting and reducing overall time.
Based on OSG's internal data, this right-hand cut with left-hand helix geometry is the world's first technology of this kind.
In OSG tests, the AT-1 was twice as fast as conventional threadmills on 304 stainless steel. When processing the same number of thread holes, the AT-1 completed the job in less than half the time of the conventional tool.
BlackHawk Industrial is proud to offer top of the line brands like OSG A Brand tools which can be purchased right here on the BlackHawk site.
For any questions about OSG tools or any other products sold by BlackHawk, give us a call. We're happy to help. Our mission is to provide innovative, value-added services and products that reduce our customer's total cost. Feel free to contact us for more information.
BlackHawk Industrial
1501 SW Expressway Drive
Broken Arrow, Oklahoma 74012
Toll Free: 855-610-1001