The New High-Speed Drill from Allied Machine Increases Production and Saves Money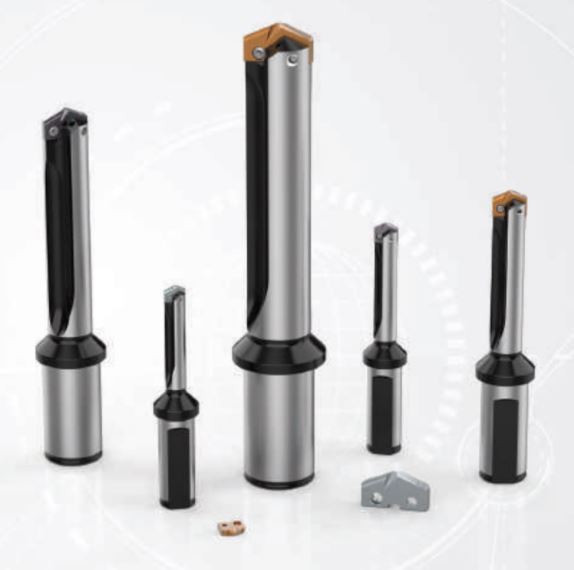 Holemaking is critical process to all types of modern manufacturing. Holes are needed in everything from the production of Ikea shelving to constructing a fighter jet. Manufacturing facilities are so accustomed to drilling holes that it has become routine until new drills need to be requisitioned.
Finding the right hole making tool
Purchasing the correct tool for holemaking can not only save you money, but it can increase your ROI. Most seasoned shop managers know the drill, pun intended. A faster, more accurate drill sends more finished products to market. Add a design that extends tool life, and you have a winner.
The new T-A Pro drill
Our supplier, Allied Machine recently launched the T-A Pro drill. Allied Machine product manager, Sal Deluca, states, "The T-A Pro drill is designed for use in applications ranging well beyond general purpose drilling. It truly will target all industries, offering phenomenal tool life at high penetration rates, especially in situations where the balance of chip formation at high penetration is critical." Click here to watch the T-A Pro in action.
The most important fact that you need to know is that the T-A Pro drill will run at speeds up to 30% faster than other high-performance drills on the market. How does it smoke the competition? Allied Machine produced this new drill by combining material-specific insert geometries, a redesigned drill body and a proprietary through-coolant system that allows penetration rates to run at higher speeds.
Other features of include:
Coolant outlets designed to direct maximum flow to the cutting edge providing quick heat extraction where most critical.
Material-specific insert geometries that produce impeccable chip formation.
A redesigned drill body that incorporates straight flutes for maximum coolant flow and excellent rigidity.
Allied Machine's research indicates that these design elements
Extend tool life
Create consistent quality holes
Provide superior chip evacuation
Deliver a higher speed
Produce a lower cost per hole averaging 25 % less than existing drills
BlackHawk Industrial Supply
BlackHawk Industrial is proud to offer top of the line products from Allied Machine that can be purchased right here on the BlackHawk website.
Contact BlackHawk for more information
BlackHawk Industrial offers a variety of drills including solutions from Allied Machine. We are ready to take your questions and offer expert assistance with your cutting tool questions. Contact us at questions@bhid.com or call us TOLL FREE at (855) 610-1001.