Sourcing: It's Not Just About Price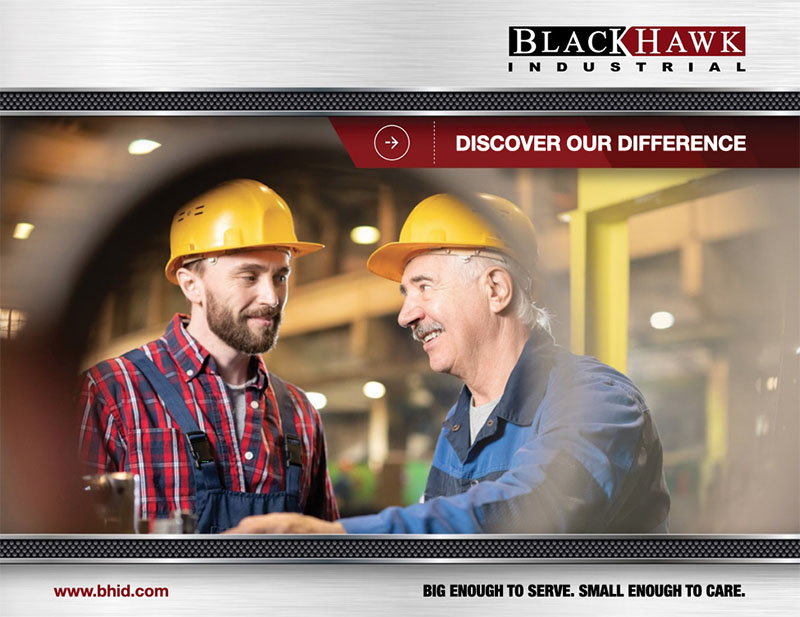 Click here to view the BlackHawk Industrial Capabilities Brochure
When we ask customers what is important to them regarding product sourcing, we often get a one-word reply.
"Price."
And that is true. The price of a tool or CNC machine or consumables is a key component in your overall cost of operations. But we'd like to point out that price isn't the ONLY factor driving your total ownership cost (TOC). Consider these hidden costs:
Production downtime from inventory shortages, supply runs and other delays
Expensive work-arounds caused by not having the correct tools for the job
Excessive paperwork puts an undue burden on your floor, field and office staff
Juggling multiple suppliers and keeping track of orders
Unfamiliarity with technological innovations and processes
Being overwhelmed with so many product choices that your decision-making becomes paralyzed
Every delay, every lost hour of production time, costs money. Some are obvious — a machine breaks, or a critical supply order is delayed by weather. Others are more subtle but with a cumulative negative effect, such as routine 20-minute round-trips to a supply crib.
Think about your own operation. Where are your supply chain inefficiencies? Would you like to eliminate them?
With global sourcing power and an extensive distribution and service network across North America, BlackHawk has the proven ability to help you optimize your supply chain:
Procurement
A single source for all your facility and process needs
Automated, simplified paperless quotes and ordering for 24/7 visibility, lower indirect labor costs
Proactive expediting
Unit price change impact reporting
Sourcing
Leveraged pricing
Access to the world's finest brands used in manufacturing processes, including cutting tools, abrasives, safety/PPE, cutting fluids, MRO and more
BlackHawk branded Safety/PPE, Jan San, MRO, cutting tool and packaging products offer quality performance and exceptional value to extend your spend
Crossover from MSC, Grainger and other distributors
Support
Product and source recommendations
Technical assistance from our supplier partners and in-house experts
Dedicated representatives who are familiar with your unique needs
Our technical specialists can even visit your facility, assess your processes and make cost-savings suggestions, such as the benefits of point-of-use inventory vending systems to cut downtime due to supply shortages.
As you can see, many variables factor into your total operating costs. Are you firing on all cylinders? Or could your operation use a tune-up?
Supply Chain: Procurement & Sourcing is one of the five segments of BlackHawk OPS, our integrated array of services designed to Optimize your Performance and Savings. To learn more about BlackHawk OPS and how it can increase your profitability, see our capabilities brochure, or contact your BlackHawk representative.