Going Green: The Benefits of Implementing Eco-friendly Packaging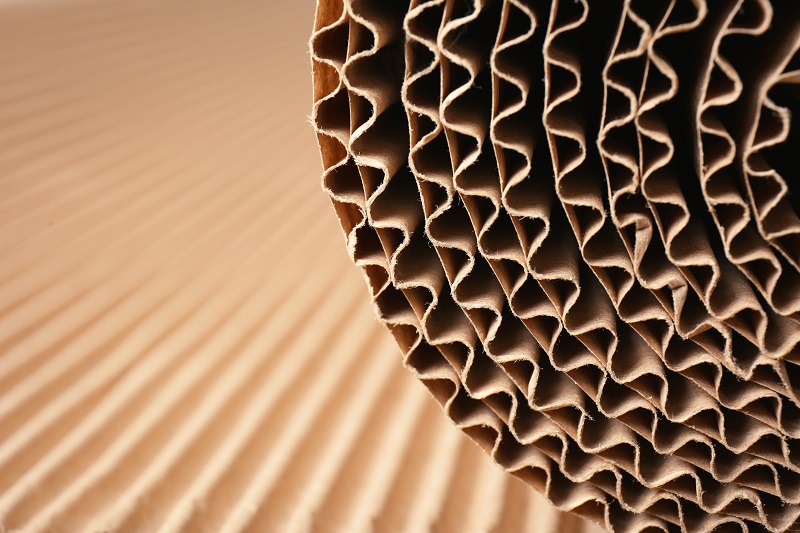 In a world where everyone is becoming more socially conscious, sometimes it's worthwhile to take a step back to analyze possible areas where your business could improve. Transitioning your business to become more sustainable doesn't have to be a daunting task. As with any long-term goal that's meant to last, making small changes such as substituting packaging materials can snowball into bigger milestones like implementing scrap metal recycling policies. You can read about the 4 Reasons to Recycle Scrap Metal, where we also provide resources to get started.
Back to Basics
It might seem trivial, but just by switching out your standard packaging materials for biodegradable or recyclable options, you can reduce your carbon foot by a significant amount.
Corrugated cardboard is currently considered one of the most environmentally friendly forms of packaging due to its versatility. Highly customizable, this durable material can even be finished with environmentally friendly coatings that provide moisture resistance and anti-corrosion properties.
Made of 70% - 100% recycled content
Has the ability to be further recycled up to 7 times before losing structural integrity
Is able to biodegrade, reducing its environmental footprint
Can be made into inserts that could replace unrecyclable Styrofoam and polystyrene products
Drastically reduces the amount of energy and natural resources used in production compared to new cardboard manufacturing.
Packing tape is a stealthy offender when it comes to sustainability. Typically made out of polypropylene or PVC, this kind of tape is unable to be recycled. Using eco-friendly tape not only reduces waste, but also cuts down on the labor spent stripping tape from used shipping items. You don't have to compromise performance since options are available in different strengths and backing materials such as paper, paper emulsion, polypropylene and polyester.
Aerosol cans also bring an untimely headache when it comes to disposal regulations. Due to their hazardous nature, in order to be recycled they need to be depressurized and emptied of toxic contents. We offer a range of Aerosol Can Recycling Systems and supplies that safety puncture and drain cans.
Benefits of switching to Eco-Friendly and Sustainable solutions
Reduce your carbon footprint – Your carbon footprint is the total amount of greenhouse gas emissions that's generated by your business' actions. Switching to eco-friendly packaging would reduce this since producing recycled material uses less energy and natural resources. You can take it a step further by using packaging made of bamboo, which naturally counteracts emissions by drawing carbon out of its surroundings.
Improve your brand image – This is one case of band wagoning that you don't want to miss out on. With an increasing number of businesses making the move to become more sustainable, it's making those who don't seem out of touch. Sustainable practices are here to stay, with 90% of CEOs seeing them as crucial to a business' success.
Widen your consumer base - More consumers are transitioning into a sustainable or eco-friendly lifestyle. They're looking for brands and businesses that align with those goals. Your business' packaging and environmental policy can now be the deciding factor on whether or not a sale is made.
Lower costs – Recyclable material is typically lighter in weight and takes up less space. This oftentimes translates into savings in storage, shipping and freight costs.
For any questions about eco-friendly products or any other products sold by BlackHawk, give us a call at 855-610-1001. We're happy to help. Our mission is to provide innovative, value-added services and products that reduce our customer's total cost. Feel free to contact us on our website for more information.