The Emuge Line of Innovative Circle-Segment End Mills can Save Up to 90% in Time and Investment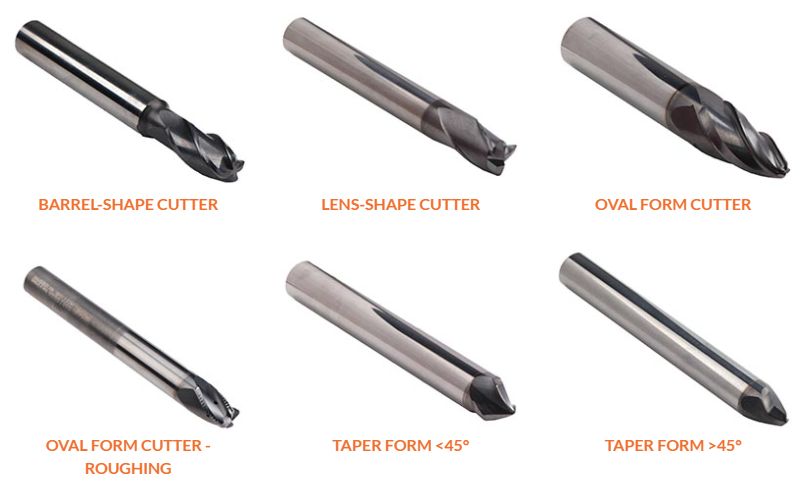 Emuge turns 100 years old this year and that is no small achievement in the ever-changing manufacturing sector. Founded in 1920 by Richard Glimpel and dedicated to craftsmanship, innovation and quality, Emuge has grown continuously since it invented the spiral point tap in 1921. Today Emuge is a worldwide company that designs and manufactures premium metalworking tools and clamping devices that support a wide range of manufacturing production.
100 years later Emuge is still an innovator in the production of metalworking tools. End mills for the advanced 5-axis operation, known as the circle segment end-mills is one of Emuge's newer entries into the market. This new tool class enables machining with a larger tool path distance during roughing, pre-finishing and finishing operations. These tools are used in the aeronautics industry for the production of turbine blades, impeller blades, or blisks.
Industries using this application in connection with advanced CAM systems such as hyperMILL (OPEN MIND), have shown up to 90% savings in both time and investment. According to Emuge, the circle segment end-mills not only save time and money, they produce a superior finish. They are designed to enable substantially more material removal with fewer passes in 5-axis machining and tests have shown over 80% cycle time reductions with up to 50% smoother surface finishes.
Emuge circle-segment solid-carbide end mills are offered in four geometries:
Barrel form
Oval form
Taper form
Lens form
Oval and taper form mills are ideal for curved shapes such as blades or straight-walled pockets, freely engaging more of the cutting edge.
Barrel design mills provide highly effective flank milling to the sides of spiral grooves and similar applications.
Lens shape mills excel in narrow channels or in lands on molds.
Our mission at BlackHawk Industrial is to provide innovative, value-added services and products that reduce our customer's total cost. Our machine tool professionals are happy to help. You can contact us for more information about the Emuge circle-segment" cutters by phone at 855-610-1001 or on our Contact Us web page. See the newest catalog for the Emuge line of circle segment end mills.