What to Do When a Sludge Pump Freezes

It's May and the days are getting warmer and longer, but it wasn't so long ago that an extended freeze in the United States caused all sorts of problems. In Oklahoma City, they broke the 1903 cold temperature record, hitting the thermometer at negative 14 degrees.
This is how the City of Enid, Oklahoma, 90 minutes northwest of Oklahoma City, found itself in over its head in sludge. The sustained sub-zero air temperatures caused normally safe facilities to freeze pipes and pumps, causing shut downs, and long hours cleaning up water from flooding. As bad as that sounds, you can still mop up, vacuum, or pump out water.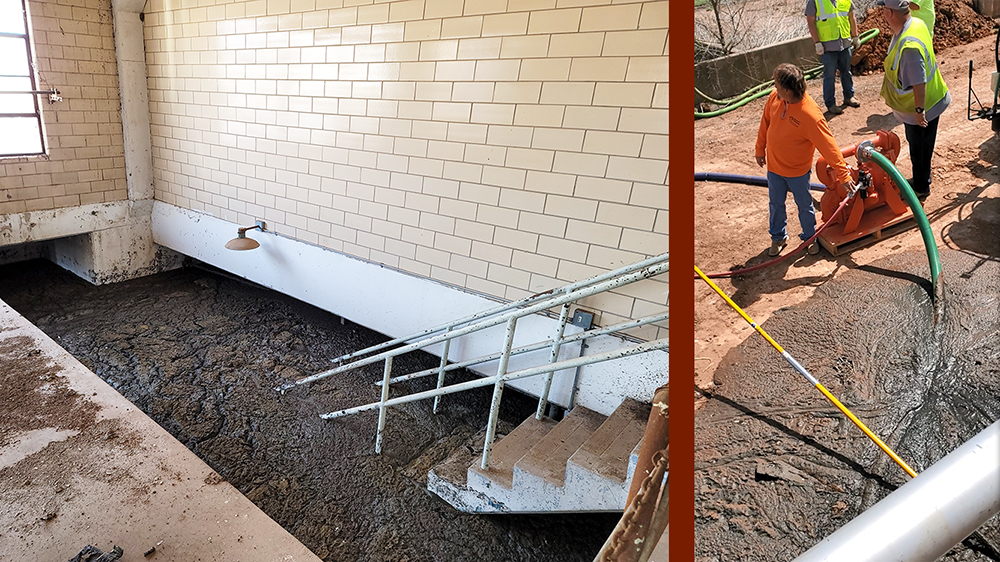 The City of Enid's wastewater treatment facility ended up with bigger issues.
Enid's waste treatment process uses an aerobic digester. Aerobic digestion is typically used in an activated sludge treatment plant. Waste-activated sludge and primary sludge are combined, where appropriate, and passed to a thickener where the solids content is increased. Once fully treated, the sludge is pumped for further treatment or to dying beds and then can be recycled as a soil improver or biomass fuel.
The city facility is composed of holding tanks on opposite sides of a central valve building, the sludge lines running through the basement of the facility to the tanks on either side. During the sub-zero temperatures the unthinkable happened. One of the sludge lines froze causing it to break. When the weather warmed up … sludge flooded the basement to a depth of 20 feet. Since the break was beneath the sludge it couldn't be repaired until the basement was emptied. All the while the city still had to continue treating the inflow wastewater system.
The city contacted BlackHawk Pumps & Services looking for solutions.
Their normal centrifugal pumps couldn't handle the thick sludge, which had a consistency like chocolate pudding. The basement made it nearly impossible to access with other types of pumps. The situation was so dire that even using buckets and shovels was offered as a plausible solution.
The BlackHawk Industrial pump team suggested using a Wilden 3-Inch "Brahma" air-operated diaphragm pump to solve the issue. It would handle the thick consistency without any issues and could pass any potential solids.
The self-priming pump could be attached to a suction hose or dropped into the basement and used like a submersible pump. Discharge pressures up to 120 PSI were possible in case they needed to pump long distances. Being air-operated, there were no electrical hazards to worry about. It could run dry without damaging the pump and could be started and stopped by opening and closing an air valve.
The brave crew started pumping out the basement shortly after receiving the Wilden pump.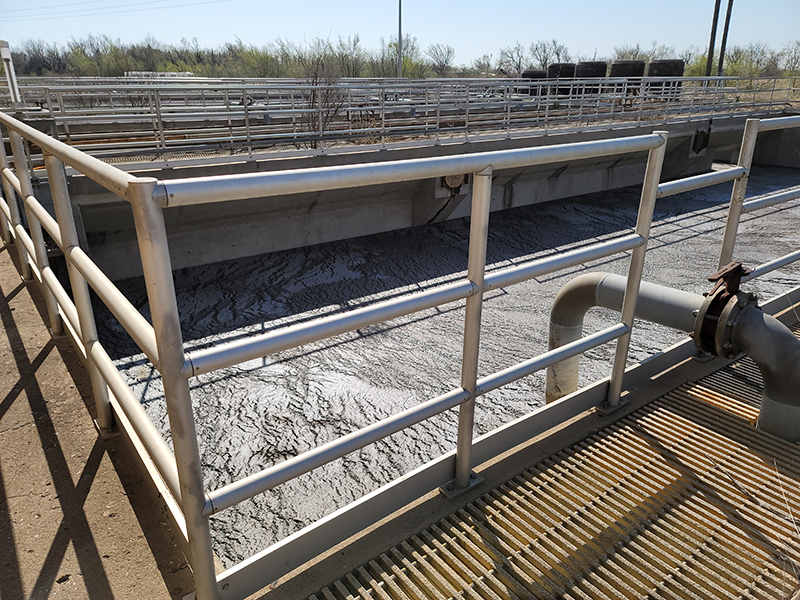 BIG ENOUGH TO SERVE, and SMALL ENOUGH TO CARE.
At BlackHawk Industrial our mission is to provide innovative, value-added services and products that reduce our customer's total cost. For more information on pump services contact us at 855-610-1001 or at on our website. BlackHawk Pumps and Services manufactures the BlackHawk Centrifugal Pump. Our distribution center carries a complete stock of pumps and parts. BlackHawk can fabricate packages to your specifications with electric motors, pneumatic drives, gasoline, natural gas, or diesel engines. As part of BlackHawk Industrial, we have access to thousands of suppliers allowing us to customize a package to fit your needs.