GOJO: An Innovator in Hand Cleaning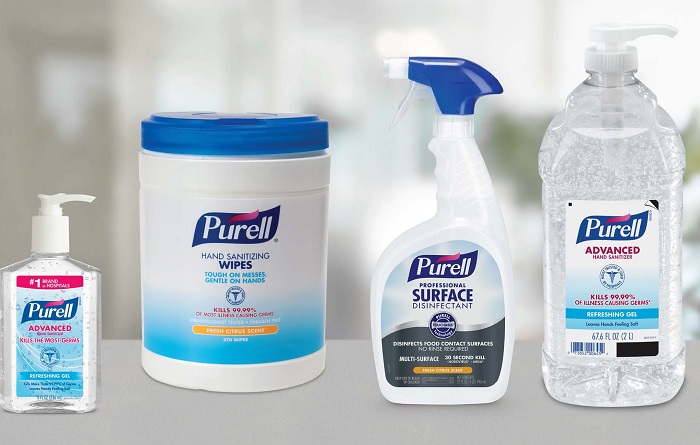 COVID-19 has caused all of us to make changes in many of our day-to-day routines. One such change is how we use hand sanitizer and hand soap. If you're from the healthcare or food services industries, you are familiar with the price of hand sanitizers and hand soaps and their related products like dispensers, towelettes etc. You also know how these items impact your budget.
For the rest of us, before the global pandemic, we could squeak by with offering hand cleansing options on the cheap. Carey Jaros, Chief Strategy Officer of Gojo, the maker of Purell products, predicted the demand for hand sanitizer in a post-pandemic world. "Won't be at the levels it was at last year, but it's going to be exponentially higher than it was in 2019."
What happened after COVID-19 hit
GOJO, the owner of Purell, reported hand sanitizer sales surged 568% to $1.5 billion year over year through late February 2021. This means that everyone's hand sanitizer bills went up. Now that everyone is investing more into hand cleansing, let's take a look at the products produced by the private company GOJO that saw its husband-and-wife founders make the first batch of Purell in a washing machine at their parents' Akron basement and sell in mason jars to the automotive industry.
An innovative hand cleanser is launched
During World War II, both Jerry and Goldie Lippmam worked in industrial plants. They didn't like having to wash their hands with benzene and other noxious chemicals, so along with a University of Akron chemistry professor, they made an alternative cleaning product free of hazardous chemicals, which they're still making and selling some of the best heavy duty hand soaps under the GOJO name used by industrial workers, today.
Industrial workers found the soap so good that they were actually taking handfuls of it home in their lunch pails. Jerry knew that he had to do something to keep the high cost of pilfering from killing his new product so he invented the first ever portion controlled soap dispenser under the GOJO name.
Purell has a slow start
In the 1980s, GOJO created its most famous product Purell hand sanitizer. The alcohol-based waterless hand cleaner didn't make much of a splash when it first entered the market. It wasn't until 2002 when the Centers for Disease Control (CDC) published studies that showed that alcohol-based hand cleaners were more effective at preventing pathogen transmission than soap and water for healthcare workers. On that day a star was born.
BlackHawk Industrial
BlackHawk Industrial is proud to offer top of the line products from GOJO that can be purchased right here on the BlackHawk website.
Contact BlackHawk for more information
BlackHawk Industrial offers a variety of hand hygiene products including solutions from GOJO and Purell. We are ready to take your questions and offer expert assistance with your workplace hygiene questions. Contact us at questions@bhid.com or call us TOLL FREE at (855) 610-1001.