Holiday Shut-Down. Do You Save or Replace your Industrial Fluid?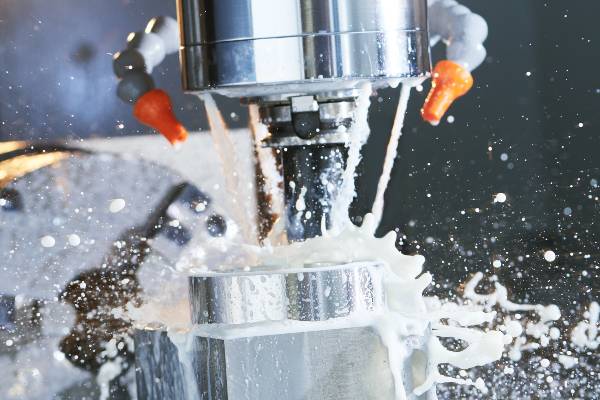 The leaves will soon be changing colors to the beautiful reds, oranges and yellows of Fall. And while it's still technically Summer for the next few days, Thanksgiving and Christmas will be here before you know it. As we have mentioned in past Blogs, the main concern with idle coolant is rancidity, which is caused by bacteria that can grow in the coolant if it is not maintained properly. This could cause a number of problems if your shop closes for a week or more during the Christmas holiday. The first step in preparing for a shutdown is evaluating your coolant to determine if it is in good working condition.
Holiday downtime
As I mentioned above, this is even more important with the longer Christmas shutdowns. Be sure to take care of your coolant a week before the Holiday break so that you will not have rank, rancid coolant welcoming you and your coworkers back to work in the new year.
Should you save or dispose of coolant?
According to Master Fluid Solutions, a leader in specialty cutting and grinding fluids, cleaning compounds and more, in the metalworking industry, if you answer yes to one or more of the questions below, your shop may need a full fluid change:
Are Your Employees Complaining of Skin or Lung Irritation?
Is Excess Tramp Oil Present?
Does the Coolant Smell Bad or Appear Discolored?
Are Your Tools Giving Out?
Are Machines Rusty?
Contact your local Blackhawk Industrial Account Manager to discuss and evaluate your coolant. Determine if it is relatively fresh and clean. If not, can it be treated, or should it be thrown away? If the decision is to dispose, consider leaving the sump dry until machining starts again.
Best practices when saving coolant
If your answer is no to the five questions above, consider saving the coolant. Once again, you can contact your BlackHawk representative to assist with your evaluation. If the final decision is to save, run coolant concentrations on the rich side during the downtime. Try to leave space in the sump for adding water (to lean down percentage) when production restarts. On individual machines, spray and wipe the outlining areas with a light rust-preventive, after raising coolant concentrations.
Remove as much tramp-oil as possible to allow coolant to breathe; circulate daily. Keep your CNC's doors open to allow air to circulate and reduce humidity in your CNC's. Remember to observe all safety protocols, wear appropriate PPE, follow lockout/tagout procedures and dispose of all waste fluids responsibly.
Contact BlackHawk Industrial fluid specialist for assistance
Before starting back up, call your BlackHawk Industrial fluid specialist for recommendations on your particular system. We offer many solution options including Master Fluid Solutions specialty cutting and grinding fluids. We are ready to take your questions and offer expert assistance with your fluid exchange needs. We are happy to arrange a visit to your facility. Contact information for your BlackHawk regional specialist is listed below: