Ask the Experts: How to Choose Cutting Tools for the Job Shop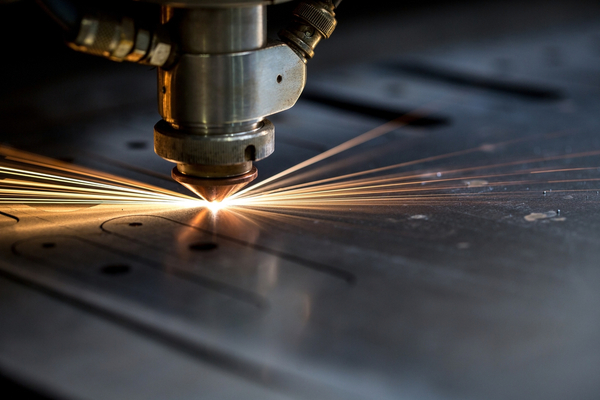 First of a series of blogs that address frequently asked questions concerning manufacturing, MRO and industrial safety topics.
Today's question: With tens of thousands of products to choose from, how do I decide which cutting tools are best for my shop?
BlackHawk consulted Jay Evans, Manager of Channel Partner Sales at Kennametal, for the answer.
Jay: If you operate a facility that normally tackles multiple jobs with small lot sizes, then multipurpose tools are the way to go. These tools are capable of machining different materials and provide versatility with reliability. This keeps your inventory costs down, as you will have fewer SKUs to manage. Many of these tools are designed to be changed out quickly with minimal downtime.
But if your shop typically handles extended-term, high-volume jobs with large lot sizes, then material specific tools are the better option. These tools are material-specific and are optimized to run faster and longer for greater productivity.
BUYER'S TIPS
Once you understand your tooling needs, you can evaluate options based on the features most important to your applications. Consider durability and performance consistency in any tool. What material(s) will you be working with? Is the tool designed for extended use? Does it minimize vibration to reduce breakage? Can the tool be changed quickly and easily to cut changeover downtime? Is it designed for precision operations like ramping? Does it produce uniform chips? Is chip removal sufficient to facilitate cooling? How much inventory will I need?
BONUS IDEA: To cut machinists' time going back and forth to a distant central crib to fetch tools, think about deploying point-of-use tool lockers and vending machines throughout your facility.
Your BlackHawk cutting tool professionals can assist you with product selection, application use and, as always, helping you find a solution to an unusual problem. Give us a call at 855-610-1001.
FEATURED PRODUCTS FROM KENNAMETAL
High-performance, durable material-specific drills for high-volume production.
Solid carbide HPX for steel — straight cutting edge reduces chip buildup; HPX drill point self-centers and enables precise center chip formation; provides 3X higher cutting parameters to save machining time.
SGL for stainless steel —with patented high-wear coating for consistent high-temperature operations.
HPR for cast iron.
HARVI I TE mill — one tool to rough and finish the broadest range of materials and applications
For steel, stainless steel, cast iron, super-alloys, titanium and hard materials
Highest metal removal rates and tool life
High process stability and optimized chip management
Quick set-up and change for better process efficiency
Square-end slotting, side/shoulder milling, ramping, plunge milling, helical milling, tr0chiodal milling
Inch and metric sizes available