How to Increase your ROI with a Multi-Purpose Flat Drill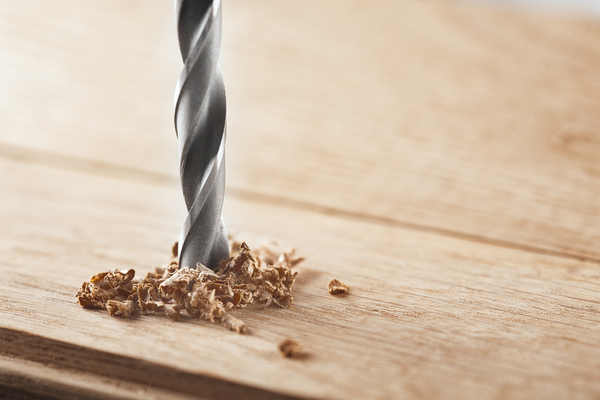 Ordinarily when machining a flat bottom hole, both a drill and a mill end are needed to complete the process. This helps to eliminate the need for time consuming secondary finishing passes. It does, however, lead to more time working the job and managing more tools.
With the introduction of OSG's multi-purpose flat drills, the process now takes less process time and less tool management. The OSG ADF and ADFO drills provide a variety of applications including:
Counterboring
Cross-Hole
Inclined Service
Guide Hole
Thin Plate
Bind Hole for Threading
Counterboring in Curved Surface
Curved Exit Surface
Through-Hole in Curved Surface
Correction of Eccentric Hole
Half-Hole
Counterboring in Intricate Position
The ADF and ADFO drills are part of the OSG's A Brand, a premium tooling brand that OSG introduced in September 2014. According to OSG, advanced tool qualities have been incorporated into all OSG A Brand products. This enables A Brand tools to work with diverse materials in a wide range of projects, effectively perform difficult processing tasks and the most importantly, save money by shortening production time.
While the ADF is for general purpose applications, suitable up to 2D, the ADFO can take on stainless steel applications up to 3D drilling. The features and benefits for the ADF and ADFO include:
Double Margin for high rigidity.
Sharp Gash Angle produces chips with fine curl.
20° Helix for high rigidity.
Improved Cutting Edge for reduced cutting forces and smaller chip size.
Balanced Point Form for stable hole entry.
Wide Flute Room facilitates stable chip evacuation.
EgiAs Coating is constructed with extreme toughness, high wear, and heat resistance characteristics to ensure stable and consistent tool life. Suppresses friction with the wear resistance layer; prevents breakage with the nano periodical layer.
OSG develops high-precision, high-value-added products for manufacturing use in the automotive and aircraft part manufacture. These industries demand advanced processing techniques and zero margin of error.
You can learn more about OSG USA and find more OSG products that BlackHawk Industrial offers online at our website. See BlackHawk's OSG catalogs online. Our trained professionals at BlackHawk Industrial are happy to help you with any of your cutting tool questions. We welcome you to contact us on our website or call us TOLL FREE at (855) 610-1001