Why is Everyone Talking about Kennametal's HARVI Ultra 8X Helical Milling Cutter?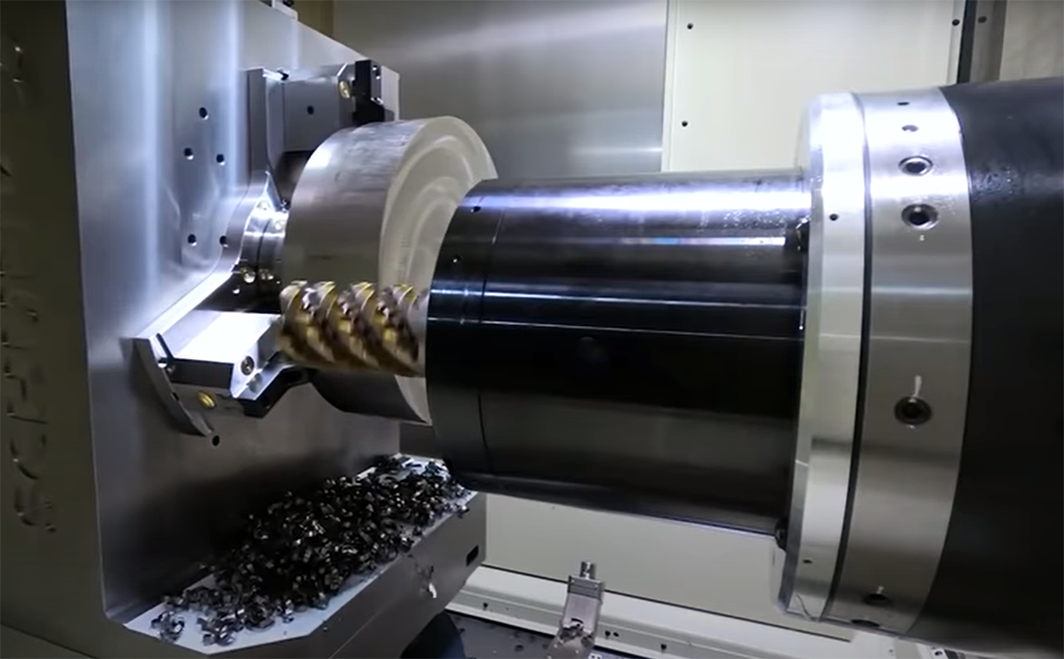 When speaking about the Kennametal HARVI Ultra 8X helical milling cutters, Titan Gilroy of CNC Academy uses words like beast, awesome and sexy. Sexy is not a word that most people would use for a cutting tool but, if you're going to use it, the HARVI Ultra 8X helical milling cutter is a good place to start.
Why this tool is sexy
The HARVI Ultra 8X helical milling cutters feature up to 8 cutting edges per insert giving you the lowest possible cost-per-edge. In addition, it was designed to remove 20 cubic inches of titanium/titanium alloy each minute while reaching up to 60 minutes or more of tool life per cutting edge. This means thousands of dollars in savings from each tool.
What others have to say about the HARVI Ultra 8X helical milling cutters.
Tim Marshall, Kennametal's senior global product manager for indexable milling describes how the HARVI Ultra 8X helical milling cutter was manufactured for market demand. "Kennametal developed the HARVI Ultra 8X to meet two distinct needs," Marshall says. "The first came from the aerospace industry, which thanks to the large numbers of aircraft being built today, requires the highest metal removal rates possible but still achieving excellent tool life. At the same time, machine tool builders and users alike are asking for tools able to withstand higher cutting speeds but generate lower machining forces, so as to reduce wear and tear on machine components during extreme cutting conditions. The new HARVI Ultra 8X does all that, and a lot more."
Gilroy puts these points a little more succinctly, "The only limitation on the tool is the machine, not the cutter. It will go and go and go."
HARVI Ultra 8X helical milling cutter features
So what makes the Kennametal HARVI Ultra 8X helical milling cutters so sexy? Kennametal combined several innovative technologies into this superior cutting tool including:
Aluminum Titanium Nitride PVD coating resists thermal fatigue.
High-performance KCSM40 carbide offers longer tool life.
Cutter body fabricated with higher quality steel for superior stiffness and rigidity under high cutting forces.
Unique BTF46 (bolt taper flange) connection provides the ultimate in deflection resistance.
Variable helix design reduces chatter.
Variable helix geometry significantly decreases carbide-killing vibration.
BlackHawk Industrial is proud to offer top of the line products like Kennametal tools. Kennametal tools can be purchased right here on the BlackHawk site. For any questions about Kennametal tools or any other products sold by BlackHawk Industrial, contact us on our website or give us a call Toll Free: 855-610-1001. We're happy to help. Our mission is to provide innovative, value-added services and products that reduce our customer's total cost. Feel free to contact us for more information.
BlackHawk Industrial
1501 SW Expressway Drive
Broken Arrow, Oklahoma 74012
questions@bhid.com
Toll Free: 855-610-1001