Kennametal's KCS10B saves money and time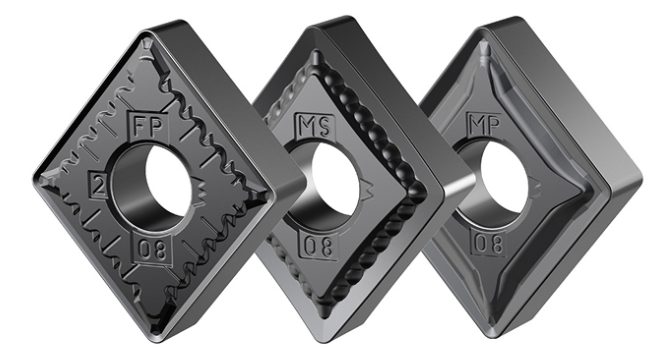 Kennametal's New KCS10B turning grade is especially effective with nickel, cobalt and iron-based superalloys used in aerospace and other high-temperature applications. Robert Keilmann, Senior Global Product Manager for Turning, explained that the secret behind the success of KCS10B is Kennametal's proprietary High-Power Impulse Magnetron Sputtering (High-PIMS) technology. Rather than the light rain of droplets that fall on cutting tools during traditional PVD coating processes, High-PIMS generates a fine mist of AlTiN, building a series of, "extremely thin, smooth, and wear-resistant layers."
Featuring a long tool life
Superalloys are hard to work with and can present a number of complications. This includes cratering and depth-of-cut notching. Machinists know that these wear modes can cause problems that can derail an entire project by leading to unexpected and catastrophic tool failure. The new a post-coat treatment reduces friction and allows for a longer tool life. Other benefits of this new technology include:
Increased productivity.
Optimum layer adhesion, especially on sharp cutting edges.
High depth-of-cut notching resistance.
Improvement of edge toughness.
Up to 50% greater tool life.
High PIMS coating
Apply the High-PIMS coating to an extremely hard and wear-resistant, ultra-fine grade carbide substrate and you have a turning grade that:
Reduces depth-of-cut notching.
Can be used for a wide range of applications.
Allows for better insert wear detection.
KCS10B is versatile
The KCS10B can be used for several applications. These include:
Turning
Boring
Back Boring
Profiling
Facing
I.D. Facing
Chamfer Turning
Deep Grooving
BlackHawk Industrial is proud to offer top of the line products like Kennametal tools. Kennametal tools can be purchased right here on the BlackHawk website.
For any questions about Kennametal tools or any other products sold by BlackHawk Industrial, contact us on our website or give us a call Toll Free: 855-610-1001. We're happy to help.
Our mission is to provide innovative, value-added services and products that reduce our customer's total cost. Feel free to contact us for more information.
BlackHawk Industrial
1501 SW Expressway Drive
Broken Arrow, Oklahoma 74012
questions@bhid.com
Toll Free: 855-610-1001