Kennametal Offers Patented Tangential Shoulder Milling with Unprecedented Stability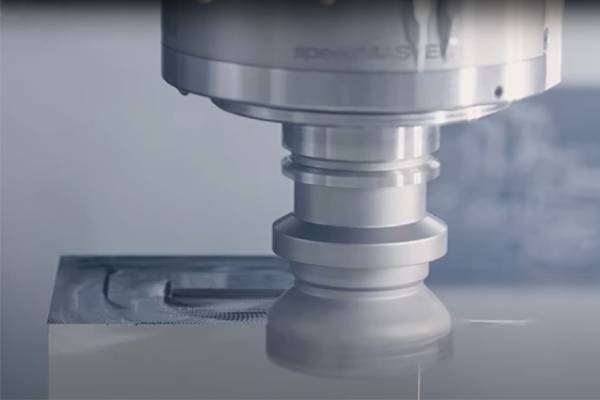 Shoulder milling has been around for a while so new versions sometimes become available without much notice. Not so with the newest Kennametal tangential shoulder milling tool. The patented Mill 4-12KT insert design features a triangular shaped margin provides unprecedented stability in steel and cast-iron applications. The minimal axial runout delivers excellent floor finishes
The Mill 4-12KT also uses 15% less horsepower. This allows for increased feed rates, even on small machines. 7 grades, 7 corner radii, and depth-of-cut range up to .472" (12mm), offers versatility for many of your shoulder milling applications.
The body of the tool features tangentially mounted inserts that give easy access to insert locking screws, making it easier and faster to use. Both coarse and medium pitch cutters have an internal coolant supply.
Key features of the Mill 4-12KT include:
A shallow pocket that allows for a large core size of the cutter.
Very strong cutting edge.
Easy access to insert screw.
Watch the Tangential shoulder milling Mill 4-12KT in action. https://www.youtube.com/watch?v=kytN-cpaWw8
Our mission at BlackHawk Industrial is to provide innovative, value-added services and products that reduce our customer's total cost. Our tool professionals are happy to help. You can contact us for more information about the Kennametal tangential shoulder Mill 4-12KT by phone at 855-610-1001 or on our Contact Us web page. See the newest catalogs for Kennametal on our website.