Kennametal's Latest Tech Tip on Insert Screw Maintenance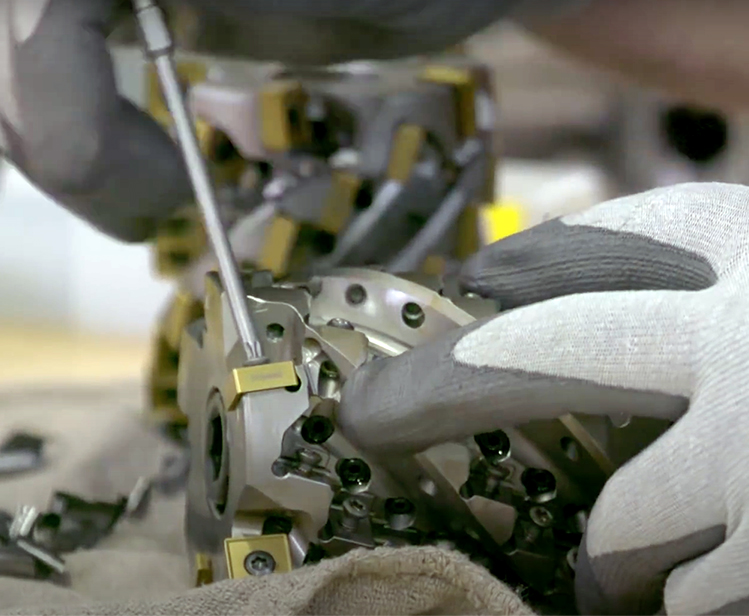 Have you checked out Kennametal's expert videos on YouTube? If not, we highly recommend you take a look at the company's "Tech Tip" videos. Kennametal has been releasing instructional videos for years that receive hundreds of thousands of views. The latest Tech Tip videos are short, simple and easy to understand. If you're a machining professional and/or enthusiast, you'll want to check them out.
Tech Tip #5 - Insert Screw Maintenance, posted just a few months ago, has already garnered close to 200K views. This video gives a valuable reminder to keep your milling cutter at top performance by regularly changing its insert screws.
The Kennametal expert says: "Friendly reminder: don't forget about the little guy who holds it all together. We spend so much time discussing the design and engineering of the milling cutter and inserts that we overlook the importance of the insert screws holding it all together. This small factor plays a key role in the performance of the milling cutter. The insert screw is a wear component. Every time the screw is tightened down, the threads are stretched out. After a while, the threads become distorted leading to bigger issues. In light applications, you may not have to replace these screws for weeks or months, but when using tools like the HARVI ultra 8X, the screws are recommended to be changed every time you replace the insert."
Other Tech Tips include:
Tech Tip #1 - How to Center A Boring Bar In 6 Easy Steps in this video, we'll help break down the process of centering a boring bar to your lathe using a digital angle finder in 6 easy steps: ...
Tech Tip #2 - Selecting the Right Edge Preps for Milling When choosing an insert's edge prep, it's important to first know ...
Tech Tip #3 - Increase Indexable Milling Insert Life In shoulder milling, it's important to remember that even the ...
Tech Tip #4 - Successful Slotting When taking full slots, always make sure to keep chip evacuation ...
If you're looking for more complete in-depth information, take a look at Kennametal's webinars that are also available for free on YouTube. One of the manufacturer's most recent videos is the "How to Get More out of Your Tools: Chip Thinning, Kellering and High Feed Milling" webinar. In this webinar, Kennametal experts Danny Davis & Steve George share machining best practices and solutions for demanding aerospace and general engineering applications. Our experts continue the discussion on chip thinning, kellering and high feed milling. You can use these tips to achieve higher MRR, better finishes and faster cycle times.
BlackHawk Industrial is proud to offer top of the line brands like Kennametal which can be purchased right here on the BlackHawk site.
For any questions about Kennametal products or any other products sold by BlackHawk, give us a call. We're happy to help. Our mission is to provide innovative, value-added services and products that reduce our customer's total cost. Feel free to contact us for more information.
BlackHawk Industrial
1501 SW Expressway Drive
Broken Arrow, Oklahoma 74012
questions@bhid.com
Toll Free: 855-610-1001