Maximizing Productivity with M.A. Ford End Mills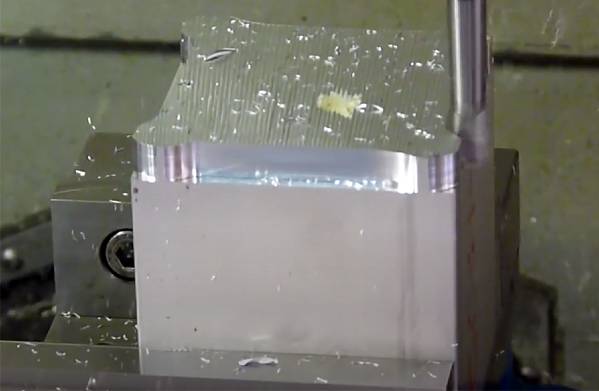 In the machining industry, nothing is truer than the old adage: Evolve or get left behind. This means staying abreast of changes in modern technology, better methods and new tools while keeping up with elevated expectations from the customer. As competition gets fiercer, machinists are expected to deliver faster, cheaper and better products. It can be challenging for businesses to stay on top of all the changes and demands of the industry, but it's absolutely necessary. That's why we continue to work bring you quality products from respected toolmakers. We want to make sure we're offering you the best and the latest in tools.
M.A. Ford is one of our trusted tool makers. The manufacturer's TuffCut End Mills are known to perform better and last longer than other similar products because they minimize the process downtime while they maximize productivity, making these tools very cost-effective. The TuffCut line includes high performance end mills that are developed for specific applications such as stainless steels and high temperature allows, hardened steel, titanium, composite material, aluminum and softer alloys.
The Latest TuffCut XT
The TuffCut series 380 – TuffCut XT9 – is the newest series in the TuffCut family. It's a 9-flute end mill designed for high speed machining of Titanium, Inconel and similar materials. The 380 series is coated with ALtima Xtreme which allows the tool to be used in dry machining and high-speed machining applications. The uneven number of flutes reduces harmonics to provide stable machining zones.
Another newer micro end mill is series 3MV. This 3-flute, variable helix, common shank end mill is available in stub (3MVS) or regular (3MVR) length. Square end with neck relief options, the 3MV series of end mills are coated with ALtima 52 for machining materials Rc 52 and above.
A redesigned series 158 is also a newer tool that is available. It was created for 3D machining and milling. By combining a variably spaced 4-flute design, special edge preparation and ALtima 52 coating, the 158 series delivers exceptional performance and cutting efficiency with a diverse range of materials.
Check out this TuffCut video.
About M.A. Ford
Founded in 1919, M.A. Ford has grown into one of the world's leading manufacturers of high-performance cutting tools, which are used in a diverse range of industry sectors across the globe.
The company has established a strong reputation for innovation, often developing unique tooling solutions and custom tools, through its Custom Tool Divisions in the US and UK, to address specific machining challenges faced by customers.
M.A Ford's comprehensive product range forms part of its 'Integrated Manufacturing Solutions' program, which is designed to deliver optimum cutting tool performance, efficiency and productivity in machining and manufacturing environments.
With international manufacturing, research and sales operations in North America, Europe and Asia, M.A. Ford has global reach backed by outstanding experience and expertise acquired over more than 98 years. For more information, visit www.maford.com
For any questions about M.A. Ford end mills or any other products sold by BlackHawk, give us a call. We're happy to help. Our mission is to provide innovative, value-added services and products that reduce our customer's total cost. Feel free to contact us for more information.
BlackHawk Industrial
1501 SW Expressway Drive
Broken Arrow, Oklahoma 74012
Toll Free: 855-610-1001