The Best Milling Tools for Aerospace Jobs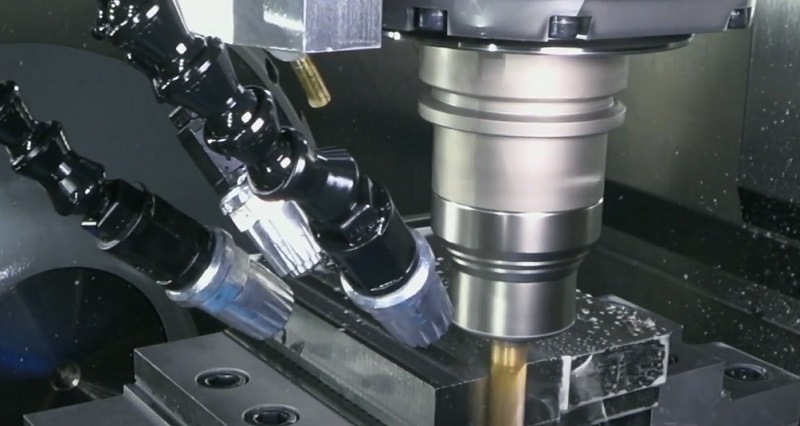 When it comes to aerospace companies, everyone knows Boeing, Northrop Grumman, Lockheed Martin and Raytheon. But what about the many subcontractors who these giants work with to fulfill lucrative commercial airline and defense contracts? To be sure, subcontractors who bid on aerospace subcontracting jobs are companies who have extensive experience in machining and the critical mass to complete the job.
One point to remember in working with aerospace is OEMs demand a higher level of security and they negotiate contracts down to the last penny. If you are thinking about bidding on one of these valuable subcontracting roles make sure that you do your research before starting the bid.
First and foremost, it is important to understand the exact specifications of the OEM. This is good advice not only for aerospace but for working with any type of potential subcontracting job. If your role is roughing and finishing, there's a good chance that you'll have fewer requirements, and the process is a lot easier to manage. If you're looking at finishing critical components all bets are off. OEMs demand rigorous process security and meticulous quality control.
Understanding tooling limitations is vital as aerospace materials consist of heat resistant super alloys (HRSAs) and titanium. The Emuge Corporation recently announced that it expanded its Emuge-Franken TiNox-Cut End Mills line for use in high-performance aerospace machining. Watch the TiNox-Cut in action right here.
The four new tools have upped the game for performance in aerospace and other challenging applications. They are specifically designed for high-performance machining of demanding materials such as Inconel/nickel alloys, titanium and stainless steel. They include:
5-Flute TiNox-Cut N - A new coolant-fed series features 5 flutes for high feed rates, a raised land that increases chip clearance, and is ALCR-coated. It is a high-performance tool designed for roughing and finishing, especially suitable for materials such as titanium and titanium alloys.
TiNox-Cut NF - High-performance series features a fine chip breaker design that reduces chip size while reducing cutting forces. The tool features a proprietary TiN/TiALN coating in both coolant-fed and solid designs and is ideal for semi-finishing difficult materials such as nickel alloys.
TiNox-Cut Base - The Base design is a material specific style tool with a proprietary TiN/TiALN coating for roughing and finishing and is ideal for stainless and acid-resistant steels.
TiNox-Cut Trochoidal - Ideal for high metal removal rates, this tool series features a newly developed geometry, a proprietary TiN/ TiALN coating and a chip breaker edge, that combined, reduces stress and vibration while machining difficult materials such as titanium and stainless steel.
BlackHawk Industrial Supply
BlackHawk Industrial is proud to offer top of the line products from the Emuge Corporation that can be purchased right here on the BlackHawk website.
Contact BlackHawk for more information
BlackHawk Industrial offers a variety of cutting tool options including solutions from the Emuge Corporation. We are ready to take your questions and offer expert assistance with your cutting tool questions. Contact us at questions@bhid.com or call us TOLL FREE at (855) 610-1001.
BlackHawk's Mission
Our mission is to provide innovative, value-added services and products that reduce our customer's total cost. Feel free to contact us for more information.