New OSG Phoenix PLDS: One Tool for Centering and Chamfering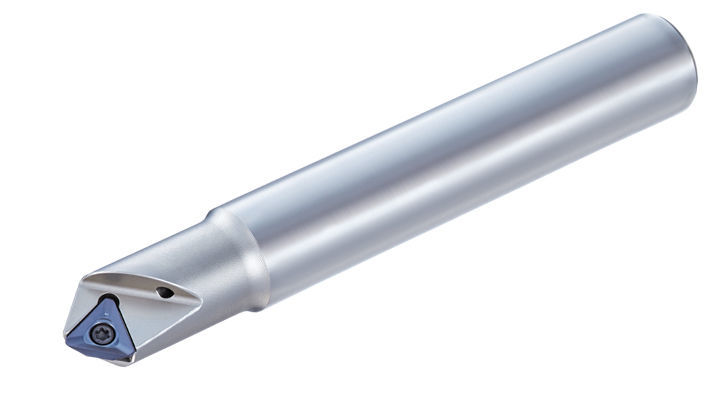 OSG has expanded its Phoenix line of high-performance indexable tools, introducing the PLDS series for spot drilling, countersinking and chamfering. These versatile tools are a practical solution for job shops and multi-tasking facilities that desire process efficiency. A single tool enables workflow continuity without stoppages.
Phoenix PLDS features:
3-corner triangular insert combines chip resistance and sharpness for accurate, consistent results
Negative axial rake angle suppresses burrs on the work surface
Coolant hole improves chip evacuation and cooling effect on the cutting edge
Highly rigid negative chamfer tip enables difficult centering operations
Tw body types offered: 90° and 120°
Cutting edge specification enables optimal chip shape creation
Phoenix PLDS tools are designed for centering, hole entry countersinking, V-slotting and corner chamfering. They are test proven to perform twice as long in 90° centering as leading competing brand without significant signs of wear. Phoenix PLDS is available in two high-strength grades: XP9020 for steel and cast iron, and XP2040 for stainless steel and heat-resistant alloys.
The Phoenix series also includes cutters for face, shoulder and radius milling; finishing and screw fit end mills; replaceable head end mills; indexable drills; and replaceable head drills.
To learn more, ask the experts at BlackHawk. Call us toll-free at 855-610-1001. To see the full line of OSG products from BlackHawk, view the online catalogs.