What Makes the New WIDIA M1600 16-Edged Face Mill So Special?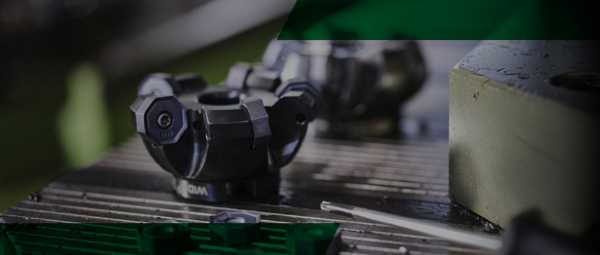 What has 16 faces and gives the best cost per edge advantage in medium-roughing and semi-finishing applications of steels, stainless steels, cast iron and nodular iron? Well, if you guessed WIDIA's new M1600 16-Edged Face Mill than you are one smart machinist.
WIDIA is known for its excellence in innovation
You might think that you have seen other 16-edged face mills before, but this one is from WIDIA, known for its robust tool performance and tool life. A company that has consistently followed the philosophy of "Be the Best" for over 90 years.
What makes the WIDIA M1600 so special?
The new M1600 was added to the WIDIA indexable milling portfolio to make their face milling offering more comprehensive. Made for use on steel, stainless steel and cast iron, its small insert design features a seating surface below the cutting edge, so it provides a smooth chip flow with less forces required. A curved cutting edge offers smooth cutting and a reduced power requirement while the high axial rake delivers free cutting and reduced heat generation. All combined the WIDIA M1600 gives you a longer tool life at a lower cost per edge.
Who should be using the Widia M1600
Made for the General Engineering, Energy & Automotive industries, the 16 cutting edges, while creating a low cost-per-edge face mill is suitable for all machine conditions and is versatile enough to use in all types of set-ups including:
Low-power machines
Unstable, non-rigid set-ups
Long overhangs
Weak machines
Weak fixture conditions
BlackHawk Industrial Supply
BlackHawk Industrial is proud to offer top of the line products from WIDIA that can be purchased right here on the BlackHawk website.
Contact BlackHawk for more information
BlackHawk Industrial offers a variety of indexable mill options including solutions from WIDIA We are ready to take your questions and offer expert assistance with your cutting tool questions. Contact us at questions@bhid.com or call us TOLL FREE at (855) 610-1001.
BlackHawk's Mission
Our mission is to provide innovative, value-added services and products that reduce our customer's total cost. Feel free to contact us for more information.