Tough Cutting Jobs Need a Diamond Blade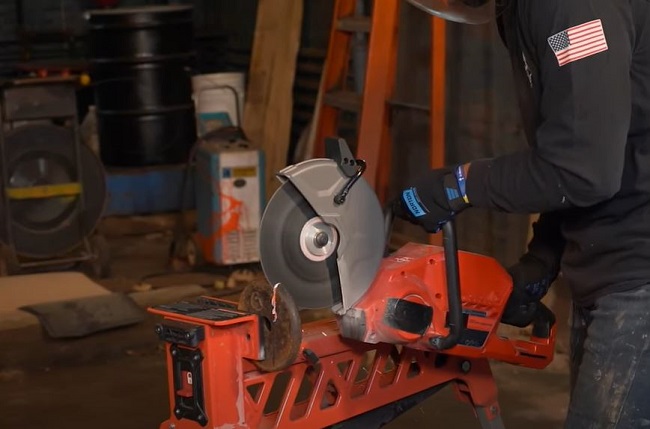 We all know that diamonds are a girl's best friend, but did you know that they are also good buddies with construction workers and industrial tradesmen? While Marilyn was singing about a natural stone on her finger, industrial diamond blades feature synthetic diamond particles. The cutting edge of the blade is made from diamond crystals that are heated with powder metal and then pressed into a molding. The diamond segment is then welded to the steel core to create the diamond blade. I know, not as much fun as a real diamond ring but a lot more effective for heavy-duty cutting jobs like sawing concrete, cutting holes in ceramics, making precision cuts in fiberglass or even cutting gemstones.
The strongest material on earth
To cut through anything, a saw must be made of a substance that is harder than the material being cut. Diamonds are known to be the strongest natural substance on earth. This is why they can cut quickly and cleanly through materials such as:Bricks
Blocks
Walls
Glass
Tiles
Concrete
Why you should consider diamond blades
Diamond blades possess a number of qualities, one is that they save money. Even though they may cost more than traditional saw blades in the short term, their long life pays higher dividends over time on the initial investment. Other benefits include:
Save Time and this saves money.
Diverse Applications allow you to use fewer blades for many different uses.
Cuts Wet or Dry giving the tool more versatility on the job.
Better Cuts are made by generating friction and working more like a grinding wheel.
Norton Saint-Gobain introduces two new diamond blades
Norton Saint-Gobain has two of the newest diamond blades, the Norton Clipper Slicer Turbo Mesh and the improved Norton Clipper Aero-Jet. Both were designed for fast, smooth cutting of hard materials.
The Slicer Turbo Mesh features a unique mesh segment design and reinforced inner core to minimize chipping. This gives it the ability to cut extra hard ceramics and porcelain fast.
The Aero-Jet blends a large arch-shaped drop-down segment with a ventilated steel center. This allows the blade to make cool, precision cuts on ceramic and stone tiles, granite, marble, and very hard bricks.
BlackHawk Industrial is proud to offer top of the line products from Norton that can be purchased right here on the BlackHawk website.
Contact BlackHawk for more information
BlackHawk Industrial offers a variety of diamond saw blades including solutions from Norton. We are ready to take your questions and offer expert assistance with your cutting tool questions. Contact us at questions@bhid.com or call us TOLL FREE at (855) 610-1001.