Protection from Hazardous Airborne Particles (Including Covid-19) with Reusable Respirators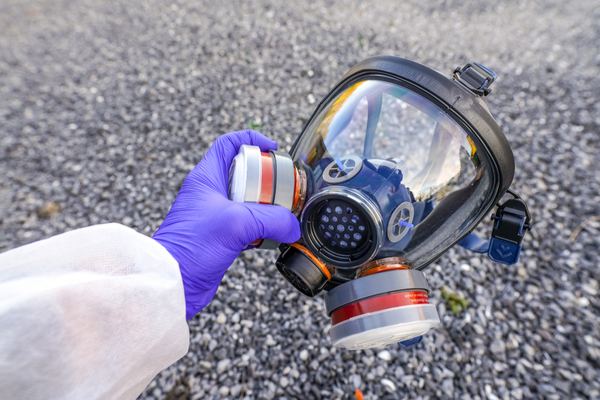 With the Covid-19 pandemic on everyone's mind, many employers are thinking strategically about the best ways to keep transmission of the virus to a minimum. Since certain masks have been harder to get, reusable respirators have become a more popular option. Respirators have been used for a long time in industries such as agriculture, construction, general manufacturing, pharmaceuticals and primary metals where breathing hazardous particles, gases and vapors can be harmful to workers' health. Now, as many countries around the world begin to return to the workplace, companies may be considering additional requirements and reevaluating personal protective equipment (PPE) choices to help protect workers from SARS-CoV-2, the virus that causes COVID-19.
A popular choice for half or full facepiece reusable respirators is 3M's 6000 Series Respirators. To meet the needs of any work environment, these reusable respirators help protect against both particles and/or gases and vapors. With proper care and maintenance, they can provide the same or even higher levels of protection as N95s and can last longer. Many components can be cleaned and decontaminated and used all day to protect frontline workers or any other workers who need to work in contact with other people or hazardous airborne materials.
Respirator Know-how
If you think reusable respirators are necessary for your workplace, keep in mind they need to be fit-tested to the individual, which means the employer will need to implement and follow a respiratory protection program.
The U.S. Occupational Safety and Health Administration (OSHA) governs workplace respirator use in the United States including use in healthcare settings. If your facility is already using FFR, such as N95s, then it is likely you already have a respiratory protection program in place. The OSHA Respiratory Protection Standard (29 CFR 1910.134) specifies the requirements for employers assigning respiratory protection to workers, which requires employers to develop and implement a written respiratory protection program that includes the procedures and elements for respirator use at their specific workplace.
The written program must include all the elements required by OSHA including the following:
Procedures for selecting respirators for use in the workplace
Medical evaluations of employees required to use respirators
Fit testing procedures for tightfitting respirators (Video)
Procedures for proper use of respirators
Procedures for cleaning, disinfecting, storing, inspecting, repairing, discarding and otherwise maintaining respirators
Training of employees (Video)
You can also learn more about practical considerations for respirator use in healthcare settings, such as if you can use filtering facepiece respirators, such as N95 respirators, beyond their shelf life, how to extend the use of FFR, and how to disinfect powered air purifying respirators (PAPR) or half facepiece reusable (elastomeric) facepieces.
To keep your 3M 6000 series respirators in working condition, keep replacement adaptors and cartridges on hand. BlackHawk sells 3M Powerflow 6884 Respirator Adapters and 3M 6200 Reusable Dual Cartridges in addition to other respirator parts.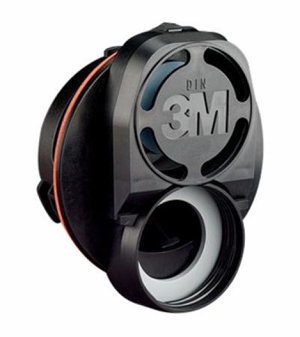 For additional questions about Reusable Respirator Protection sold by BlackHawk Industrial, give us a call. We're happy to help. Our mission is to provide innovative, value-added services and products that reduce our customers' total cost. Feel free to contact us for more information.
BlackHawk Industrial
1501 SW Expressway Drive
Broken Arrow, Oklahoma 74012
Toll Free: 855-610-1001