How to Reduce Tooling Costs Without Giving Up Performance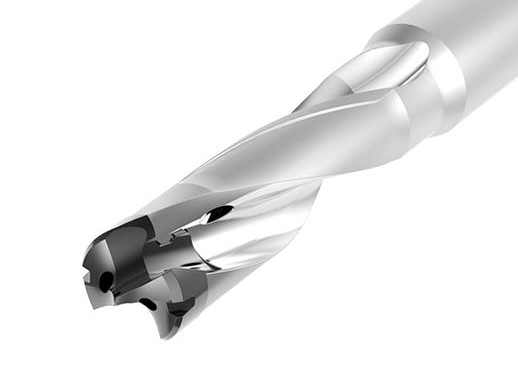 The Kennametal KenTIP FS modular drill combines superior performance with process flexibility. It cuts like a solid carbide drill with the convenience and versatility of an indexable tool. KenTIP FS has shown to outperform any other modular system thanks to its design, coolant delivery system and advanced insert mounting. As a result, KenTIP FS delivers exceptional cost savings and efficiency when cutting steel, cast iron, ductile iron, and stainless steel.
Features include:
3-point geometries, 3 high-performance grades, 3 different shank styles.
Modular drilling system covers 6–26mm diameter range.
Up to 12 x D drilling depths.
KenTIP FS inserts cover the entire front part of the drill.
The coupling is completely protected from chip flow and contact with the workpiece.
Large, ultra-high polished chip flutes guarantee hassle-free chip evacuation, enhancing tool life and performance.
Taper interface uniquely designed for highest rigidity clamping.
Retention lock prevents insert pullout.
Large bearing surface positioned for transmission of highest torsional loads without pocket deformation.
Coolant delivery to the drill point and to the rake face for guaranteed coolant delivery where it is needed.
New additions to the KenTIP FS line allow for two operations in one
The latest addition to the KenTIP FS line are FEG inserts featuring a 180° point geometry for holes that require a flat bottom, performing two operations in one. In conjunction with the other KenTIP FS inserts (HPG, HPC, HPL geometries), the FEG insert can be utilized as pilot drill point for deep-hole applications.
The FEG inserts also have a corner chamfer to reduce burr formation and four margin lands for hole straightness and stability on inclined exits.
See KenTIP FS in action
Watch an example of chain hole drilling using the KenTIP FS.
KenTIP FS drills and inserts are among more than 45,000 Kennametal products now available nationwide from BlackHawk. To learn more, shop the full line, or contact your Blackhawk Sales Representative.