Saving Money by Implementing Claw Jaws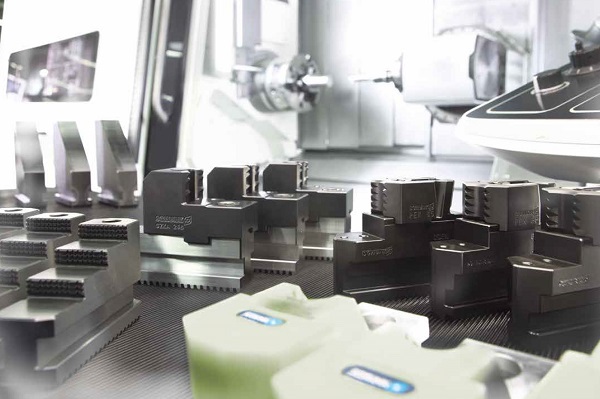 In the world of machining, everyone is looking for ways to increase throughput. Reducing cycle time is one of the most direct ways to boost profit. For this reason, many manufactures invest in new machines, higher quality tools and more sophisticated CNC technology in hopes of raising their productivity. So, the question becomes "what else can I do to boost production and increase my profit margin?" One often overlooked strategy is to upgrade your clamping system. It's a pretty simple change that can add up to thousands of dollars in savings.
Saving Money
We talked to Randy Welch, Key Account Manager at SCHUNK, for some expert information on clamping systems. "We're seeing a lot of customers turn to SCHUNK Claw Jaws as a way to increase their productivity, raise their metal removal rates and reduce their cycle times," he says. One manufacturer in particular was able to save $17,000 in one year of turning 1018 steel. Before switching to Claw Jaws, they were making 11 parts every hour. After the switch, they bumped that up to 12 per hour. That's an increase of 14% productivity. That one additional part per hour enabled the company to bring their cost down from $6.88 per operation to $6.34. It might not seem like much at first, but that translates to saving $1,400 in one month, $8,400 in six months and $17,000 in one year.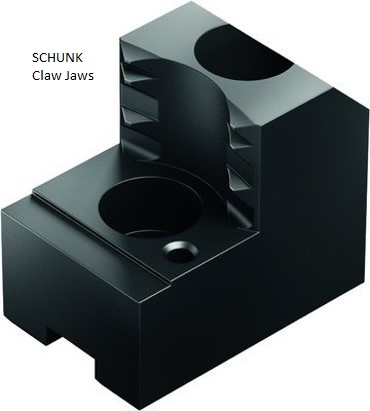 How Claw Jaws work
"These Claw jaws 'bite' into the material in first operation allowing for max clamping power," Welch explains. "This allows customers to increase their feed and speed rates which decreases cycle time. Larger depth of cuts can be achieved with the enhanced gripping power of our jaws." Claw jaws are available in all common interfaces and work with most popular brands of power chucks. Lastly, SCHUNK has developed a cost savings application to help define the increased productivity and cost savings that claw jaws provide.
BlackHawk Industrial is proud to offer top of the line brands like SCHUNK which can be purchased right here on the BlackHawk site.
For any questions about SCHUNK Claw Jaws or any other products sold by BlackHawk, give us a call. We're happy to help. Our mission is to provide innovative, value-added services and products that reduce our customer's total cost. Feel free to contact us for more information.
BlackHawk Industrial
1501 SW Expressway Drive
Broken Arrow, Oklahoma 74012
Toll Free: 855-610-1001