Seco's High Feed Square Cutter Size 14 Provides Peak Performance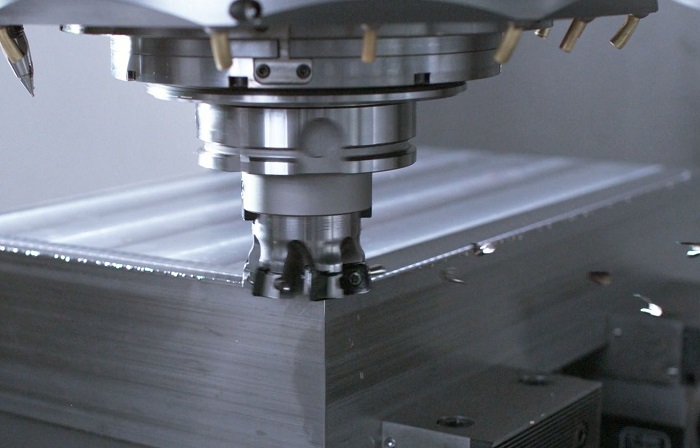 Hard-to-machine materials, such as stainless steel, titanium and superalloys, are easy to handle with Seco's High Feed Square Cutter, making it your new favorite!
The new High Feed Square Cutter from Seco is setting the bar even higher in the high-feed world by bringing you significant savings in terms of machining time, increased tool life, reduced power consumption and more.
Whether roughing out a cavity or performing helical interpolation for a large-diameter hole, high-feed milling maximizes material removal in facing, plunging, ramping, helical contouring and more. However, even shallow depths of cut and low cutting forces can't prevent poor tool life and process reliability in difficult-to-machine materials like stainless steels, superalloys and titanium.
A solution that improves process security and increases tool life, the High Feed Square Cut size 14 milling cutter system is ideal for use with tough materials. Click here to watch. Four optimized cutting edges available in a full range of proven Seco Tools' grades makes it possible to achieve fully secure, fully optimized high-feed milling – and keep your per-edge costs low with outstanding tool life.
Designed specifically for high-feed machining, it will reduce your tool costs thanks to an increased tool life of 20% to 50% over competitive cutters. The High Feed Square Cutter insert decreases downtime costs by delivering superior chip formation. Tests have shown it also reduces power consumption by 20% to 30% when using comparable cutting parameters such as the same depth and width of cut, speed and feed or diameter of the tool.
Introduced specifically to help aerospace customers machining titanium maintain their competitive advantage, it is also suitable for the general engineering, power gen and mold & die industries, and can be used for a wide range of applications including face milling, slot milling, ramping, plunge milling, side milling and helical interpolation.
BlackHawk Industrial offers more than 53,000 Seco metalcutting products, backed by our in-house technical expertise as well as Seco solutions specialists. Together we are a powerful partnership to help you achieve your production goals. For more information, contact BlackHawk today at 1-855-610-1001.