The challenges of welding and BlackHawk's solutions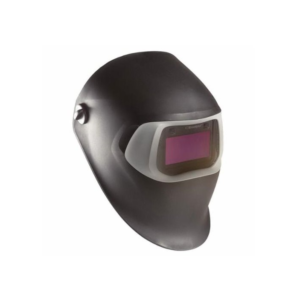 Welding is a tough, dangerous job. By combining both pure oxygen and acetylene in proper proportions the welder's flame can reach 3,480° Celsius; this gets hot enough to cut steel. Just imagine what it could do to a pair of eyes. According to the US Consumer Product Safety Commission, 10,000 welding-related eye injuries are reported each year.
A welding helmet protects the welder from ultraviolet and infrared radiation as well as sparks and spatters, and any number of hazards found in the job site. The American National Standards Institute and the International Safety Equipment Association (ANSI/ISEA) stipulates the design, performance specifications, and marking of welding helmets in ANSI/ISEA Z87.1-2015. These standards were developed by the Z87 Committee on Safety Eye and Face Protection. Safety eyewear conforming to the standard is widely used in the U.S., and the standard is incorporated into OSHA regulations for personal protective equipment. Any welding helmet used in an American workplace must adhere to these guidelines. (For more information go to www.aws.org)
BlackHawk Industrial offers 97 different welding helmets online with prices that start at around $150 and go to a little over $2,500. If all helmets adhere to OSHA guidelines, why buy more than the basic model? They all look alike anyway, right? Wrong. By asking the right questions and buying the helmet that fits the job, a welder can enhance personal safety while increasing productivity and profits.
Here are some essential questions:
Does the welder use a single material and a single process or are many materials being used with different processes? Fixed-shade helmets can only darken to a single, pre-defined shade (usually a #10 shade) and will work well with single-process and single-material welders. Variable-shade helmets can darken to several shades, depending on the welding process being used and materials being welded, making them better for different welding materials and processes.
What is the lens reaction time? How long does it take the helmet lens to darken from the normal shade (usually #3 or #4), to the protective, darker shade? The darkening should occur quickly at the exact moment the weld sparks to ensure eye protection from any exposure to radiation. Even if there's a slight delay, the fractional exposure could cause discomfort and a dry feeling in the eyes, also known as 'arc eye'. Long-term exposure could lead to significant eye damage.
How many arc sensors are on the helmet? Most helmets have two sensors. More professional models have three or four. More sensors mean that there is less of a chance that the helmet will fail to darken at a crucial time in the process.
What are your comfort needs? Is the helmet worn for most of the day? Light weight might be a factor to consider. Does the helmet fit snugly and does the headband absorb perspiration? These are all important questions when buying a piece of equipment that can be worn up to ten hours a day.
So what does all of this information mean in terms of cost? We took a test spin with three different welding helmets available on www.bhid.com and here's what we found:
Manufactured by 3M™, this helmet has all the functionality that a professional welder needs to work a 10-hour day plus it features the 3M™ Speedglas™ auto-darkening system.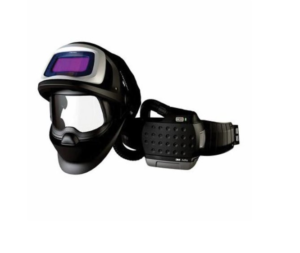 Adflo Welding Helmet, Series: 9100, Shade 5, 8 - 13 Lens Shade, 2.8 x 4.2 in Viewing Area –This top-of-the-line helmet has variable-shade lens, five-position sensitivity control, adjustable recovery delay and amazing comfort features. These features include: Shade #5 side filters that increase peripheral vision, lightweight compact design, ergonomic, adjustable head suspension, helmet stability and weight distribution. The investment on this helmet is $2,639.61.
The mid-range helmet offered at Blackhawk Industrial, again, features the 3M™ Speedglas™ auto-darkening system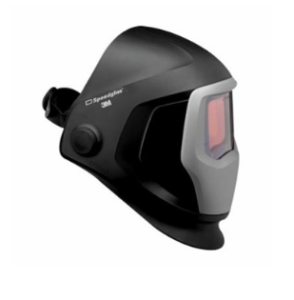 Speedglas Welding Helmet, Series: 9100, Shade 5, 8 - 13 Lens Shade, 12.11 sq-in Viewing Area – This helmet features a variable shade lens plus a sensitivity adjustment that allows use with all stick, MIG and TIG welding processes, with grinding and torch modes. The three sensors also make this helmet appealing to professionals plus the headgear is designed to be comfortable and versatile. The investment on this helmet is $698.78.
Blackhawk Industrial's student helmet is manufactured by Jackson Safety, a division of Kimberly-Clark Professional.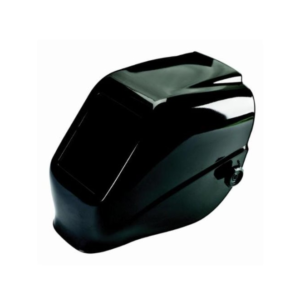 Jackson Safety 34068 W10 HLX 100 Fixed Front Passive Welding Helmet, 10, Black, 4-1/2 x 5-1/4 in Viewing – This basic welding helmet made for students and hobbyists is a fixed shade (#10). Its ultra-lightweight shell of only six ounces helps to reduce neck tension. The investment on this helmet is $167.72.
Our trained professionals at BlackHawk Industrial are happy to help you with any of your welding equipment questions. We welcome you to contact us here: https://www.bhid.com/forms/emailus or call us TOLL FREE at (855) 610-1001.