Three Tips for Manufacturers to Save Money on Shipping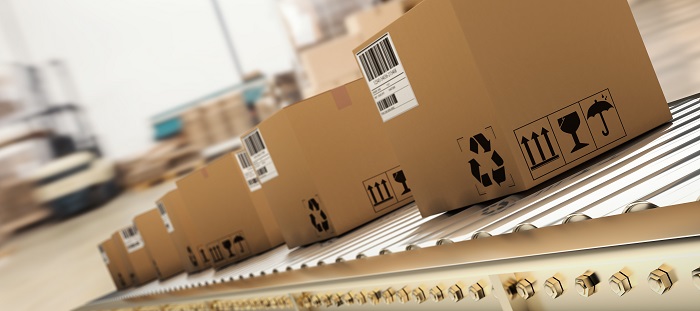 When it comes to saving money on shipping, manufacturers will often look for shipping companies who will offer services at a lower cost. However, they often overlook ways that redesigning their packages can save them money. As shipping and warehouse prices continue to rise, smart packaging has become more important than ever.
Big cost savings can come from small changes. You don't always have to think outside the box; sometimes you can just think ABOUT the box. Here are three simple packaging design changes that could save you money.
1. Change the size of your outer packaging
Most of the time, you're shipping at least two boxes – your package inside a shipment box. A small adjustment to the outer shipping box can make a big difference. Think Tetris here. Changing the shape and or size of the shipping case can improve the way you stack boxes on a pallet and the way they get stacked inside the truck. By altering the width and/or height of your outer packaging, you could add an extra layer to the top or sides of your stacks. Fit more inventory on each truckload and you'll increase your delivery efficiency.
2. Change the size of your inner packaging
Changing the size of your product's primary packaging (the package buyers see on a shelf) can make a difference, too. If you can reduce the size of your product's primary packaging to the smallest possible option – even if it's by less than an inch – that will open up your options for changing the size or shape of your outer packaging.
3. Change the shape of your inner packaging
You don't always have to downsize. Sometimes, you can improve storage efficiency by changing the shape of the package. Let's say you're shipping end mills, for example. You might change the shape of the packaging from a cube shape to a more rectangular shape to nestle the tools more compactly and therefore fit a few more end mills into that same box. You'll, again, improve your product density and get more product on each pallet.
These are just a few simple tips, but there are many other ways to save money on shipping. You don't have to figure them out for yourself. BlackHawk offers several packaging services to help you find ways to be more efficient and save money. We offer FREE REVIEWS - We will come to your facility, review your packaging methods and help you find ways to decrease your costs. BlackHawk also offers live customer service staff who are ready to help.
BlackHawk packaging services also include:
Package design
Consulting
Collated fastening
Vendor managed inventory
Online ordering
For additional questions about BlackHawk Packaging Services, give us a call. We're happy to help. Our mission is to provide innovative, value-added services and products that reduce our customer's total cost. Feel free to contact us for more information.
BlackHawk Industrial
10810 E. 45th St.
Suite 100
Tulsa, Oklahoma 74146
questions@bhid.com
Toll Free: 855-610-1001