WIDIA TDMX: The Top Drill Modular that Drills Holes Faster and with more Reliability
BlackHawk Industrial is proud to offer customers the best solutions for making their work more efficient with quality products that speed up machining time. The Top Drill Modular – TDMX by WIDIA – is one of those tools that do just that. With a front-clamping design, TDMX is an excellent choice for high-demanding drilling applications; front clamping removes the need for stopping to dissemble the body from the holder and change the insert. This tool has stability and reliability combined into one modular drill system.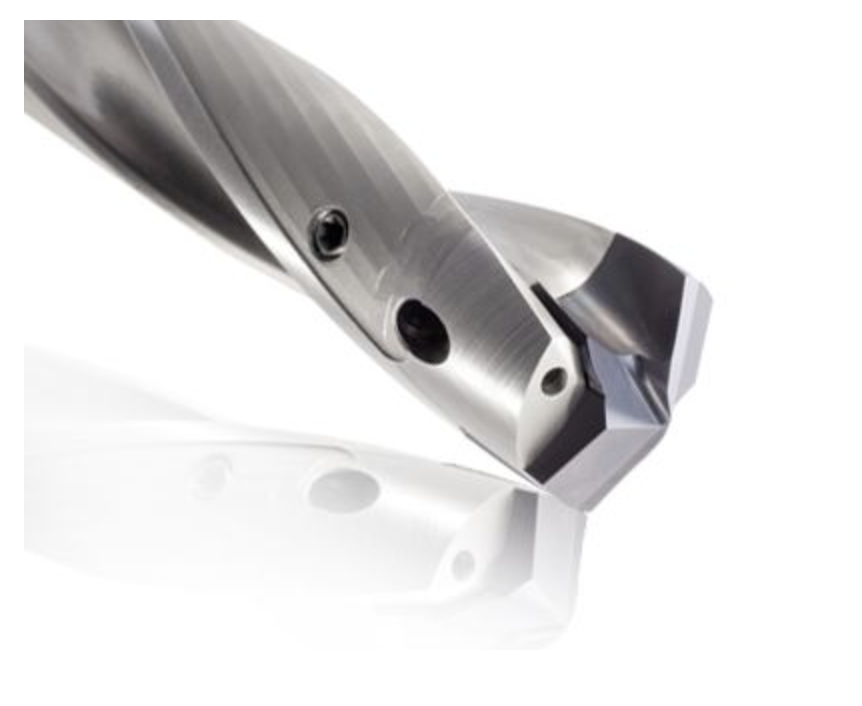 A Great Design
A carefully thought out design includes specific features that add to the overall efficiency of the Top Drill Modular. TDMX includes a double angle pocket seat design and a flanged shank that provide outstanding flexibility and stability. The body design – which includes coolant channels, polished flutes and margins – enables the highest machining quality to make insert changes easy. Front clamping adds stability, ease of use and quality for an improved cost per hole.
TDMX is used in the following fields:
General engineering
Energy
Transportation
TDMX is recommended for these applications:
Drilling
Inclined entry
Inclined exit
Cross holes
Stacked Plates
We understand the main concern for most of our customers is machining time. The bottom line: How long will it take to machine a part? A typical heat exchanger, for example, consists of thousands of holes. Choosing the most efficient drill to maximize the speed of drilling those holes can make a world of difference.
WIDIA's TDMX integrates specific factors into its geometric design to advance proficiency in applications. An extra stable pocket seat design increases stability to securely face high demanding applications. Coolant channels exit right behind the cutting edge to ensure the best coolant delivery. Two standard screws in the front work to clamp and unclamp the insert without disassembling the tool from the holder. Margin lands on the entire body length ensure the straightness and increase hole quality, while polished flutes improve chip evacuation. The flanged shank increase the overall drill stability, above all in deep-drilling applications, and the cylindrical shank with flat make it suitable for machining and turning centers. TDMX is part of the new 2019 WIDIA line of Advances products.
Platform:
Standard cutter bodies in 3 X D, 5 X D, and 8 XD lengths
Insert diameter range from .629" up to 1.574"
One geometry and grade to cover steel and cast iron applications
BlackHawk is proud to carry TDMX by WIDIA. Let us help you make the right purchase.
For any questions about CNC machine parts or any other products sold by BlackHawk, give us a call. We're happy to help. Our mission is to provide innovative, value-added services and products that reduce our customer's total cost. Feel free to contact us for more information.
BlackHawk Industrial
1501 SW Expressway Drive
Broken Arrow, Oklahoma 74012
Toll Free: 855-610-1001