How to Get the Best Cost-Per-Hole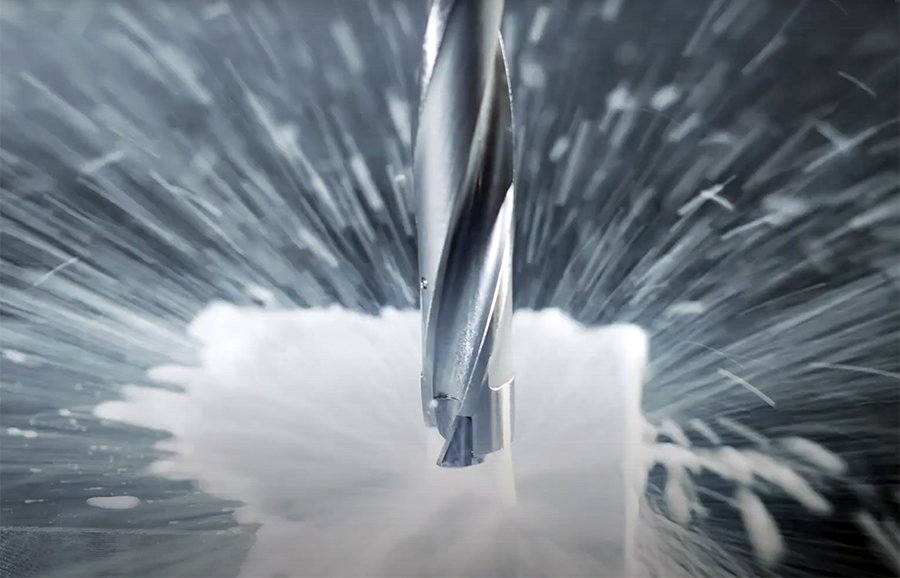 Invention of the modern-day screw
More than 100 years ago the Greenfield Tool and Die corporation introduced a novel gadget that cut threads on a piece of metal instead of "jamming" them, creating what we now know as the modern uniform screw. Today that company is WIDIA and it's still bringing groundbreaking tools to machinists all over the world.
WIDIA's TDMX
The Top Drill Modular X known as the WIDIA TDMX follows this historic pedigree giving machinists stability and reliability combined into one modular drill system. Used primarily in the energy, general engineering and transportation industries, the engineered pocket seat is designed to ensure maximum stability, even in challenging applications like cross hole, inclined entry/exit and interrupted cuts. Watch as the TDMX drills into challenging steel applications. This drill offers:
Modular drill
Three material-specific insert point geometries: FPE (M), PK (M), MS (M)
Standard cutter bodies in 1.5 x D, 3 x D, 5 x D, 8 x D and 12 x D lengths
Metric and inch standard diameters
Grades: WP40PD and WM15PD
Regrinding available globally
Best cost-per-hole
The TDMX is designed to deliver the best cost-per-hole by featuring material-specific inserts, a competitive price and a pocket seat design engineered to increase stability. The top product features include:
Extra-stable pocket seat design to increase stability by preventing rotational movement in the X and Y axis, which will enable the drill to securely handle demanding applications.
Coolant channels exit right behind the cutting edge to ensure the best coolant delivery.
Two standard screws to clamp and unclamp the insert, without disassembling the tool from the holder.
Flanged shank for maximum rigidity.
Tapered insert seats Z axis.
BlackHawk Industrial Supply
BlackHawk Industrial is proud to offer top of the line products like WIDIA's TDMX. WIDIA tools can be purchased right here on the BlackHawk website. You can also see a video of the TDMX in action.
Our trained professionals are also happy to help you with any of your modular drill questions. We welcome you to contact us by email at questions@bhid.com or call us TOLL FREE at (855) 610-1001